Promoting Your Child's Development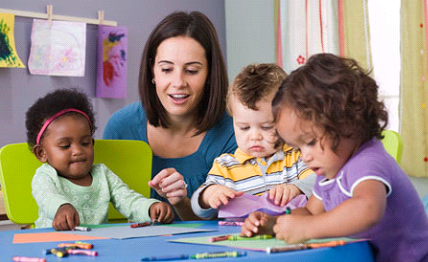 As children grow, their skills and abilities grow with them in a predictable way. Parents and professionals can track their children's progress by looking at what developmental milestones are expected for children at different ages. The CDC offers a guide for checking your child's developmental progress at various ages. Click here for more information about developmental milestones for children by age. 
When babies are born pre-term, their developmental milestones may occur on an adjusted schedule. Click here to learn more about adjusting age for prematurity when assessing developmental milestones. 
When your child comes home disappointed with a low test score, when their team does not win the soccer game, or when they don't make the cut for the team, what should you do? We all experience "failure" at some point in life. No one is perfect, and no one can be the best at everything they do—and that's OK! 
Media Recommendations for Children
T.V. Video games. Movies. Apps on our phones. Media is constantly present in our homes. Battles between parents and children over technology use is common. Children need boundaries and supervision. This extends to the use of media. Children are often unable to set boundaries for themselves, so parents need to help them by setting family rules about technology. It is important that parents not only set rules, but that they also model and enforce the rules. Every family is different. What is appropriate for one child may not be appropriate for another. There is no "one size fits all" approach. But the American Academy of Pediatrics has tips for parents about how to manage technology in their homes. Use these tips and their Family Media Use Plan to figure out a plan that works best for your and your family.